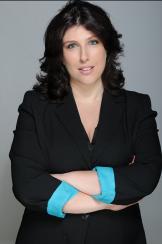 Pazit Ben-Nun Bloom is an Associate Professor in the Political Science Department at The Hebrew University of Jerusalem, specializing in comparative political behavior and political psychology. Her research looks at how religiosity and values both hinder and enhance democratic norms, such as tolerance, support for democracy, human rights, and good governance.
She is the director of the Political Psychology Lab, the head of the Political Psychology program, and holds the Gillon Lectureship in Political Science. She is an associate editor of The Oxford Research Encyclopedia of Politics and Religion, serves on the Scientific Advisory Boards of The Israeli Political Science Association and The Institute for Israel Studiesat the University of Texas Austin, and a recipient of several grants including the Marie Curie Grant from the European Union and grants from the Israel Science Foundation (ISF) and the National Science Foundation (NSF).
Her work appears in such venues as The American Political Science Review, British Journal of Political Science, Comparative Political Studies, Journal of Public Administration Research and Theory, PLoS-One, Political Psychology and Political Behavior.
Contact:
Department of Political Science
The Hebrew University of Jerusalem
Mount Scopus, Jerusalem 91905
Israel
E-mail: Pazit.BenNun@mail.huji.ac.il
Office # 4310
פזית בן-נון בלום
המחלקה למדע המדינה
האוניברסיטה העברית
הר הצופים
ירושלים 91950
02-5883162