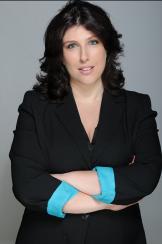 Pazit is an Associate Professor in the Political Science Department at The Hebrew University of Jerusalem, specializing in political psychology, comparative political behavior, and research methods.
She studies how morality, religiosity, and values form the basis of political behavior, and specifically how religiosity and moral values both hinder and enhance democratic norms (such as tolerance, support for democracy, social justice, country-level human rights, and good governance). Her studies apply theories from political science, psychology, behavioral economics and neuroscience, and make use of both experimental and correlational methods.
Prof. Ben-Nun Bloom established and directs the Political Psychology Experimental Laboratory in the Political Science Department.
Contact:
Department of Political Science
The Hebrew University of Jerusalem
Mount Scopus, Jerusalem 91905
Israel
E-mail: Pazit.BenNun@mail.huji.ac.il
Office # 4310
פזית בן-נון בלום
המחלקה למדע המדינה
האוניברסיטה העברית
הר הצופים
ירושלים 91950
02-5883162